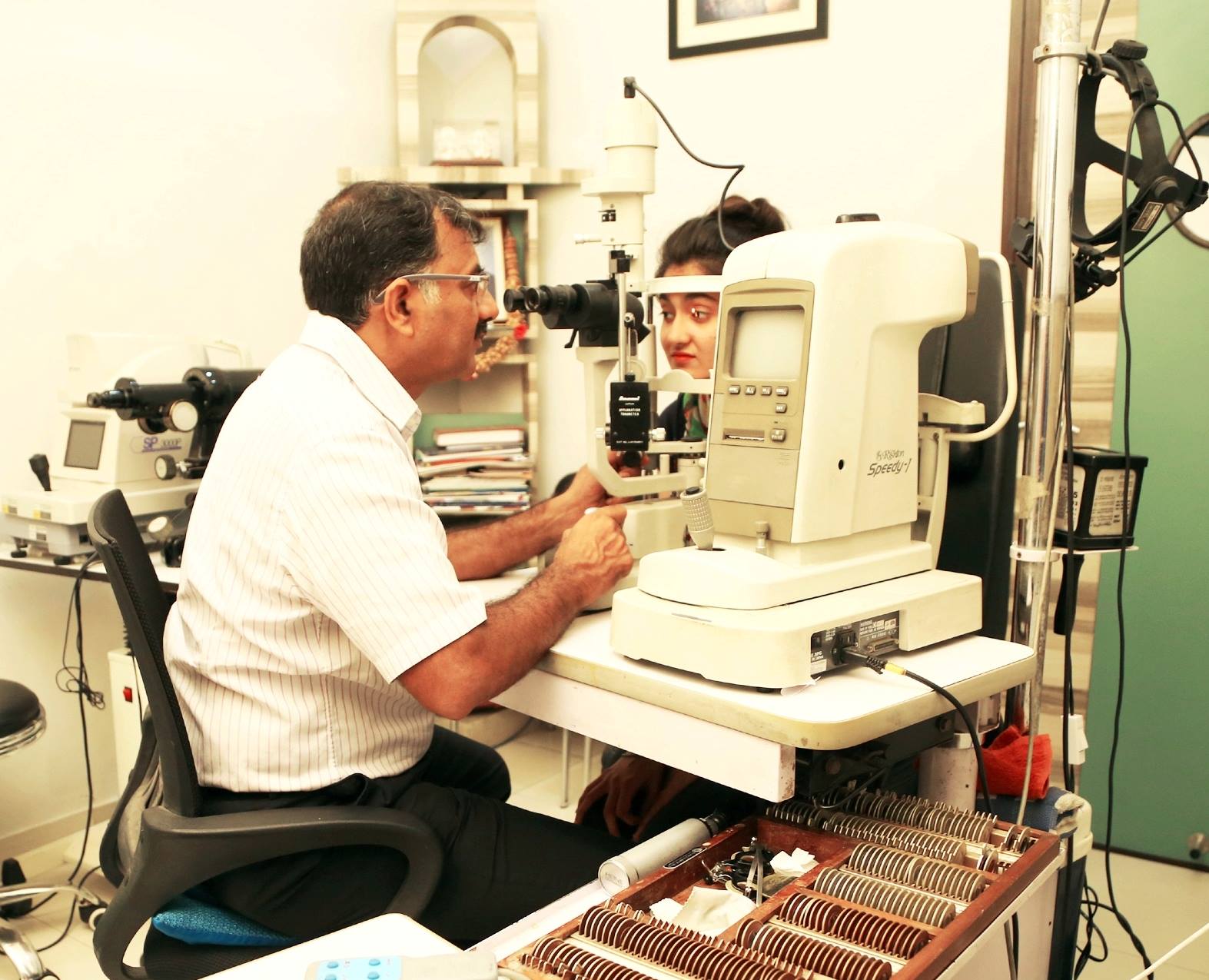 We would like to introduce ourselves as the leading Neeraj Eye Hospital(A Unit of Neeraj Eye Hospital Pvt. Ltd) of the region providing the latest and best in our field of health care technology.
Established in the year 2003, we, Neeraj Eye Hospital, is a renowned institute, engaged in providing eye care to patients of not only tricity (Chandigarh, Mohali & Panchkula) but also residents of neighboring states like Himachal, Punjab Haryana and Jammu & Kashmir. The main emphasis of our hospital is to provide quality, modern and scientific eye surgery facilities at affordable cost for everybody. We have well equipped air condition eye outdoors and day-care surgery facilities with electronic patient monitory systems.
We have well equipped air condition eye outdoors and day-care surgery facilities with electronic patient monitory systems. We provide Micro incision Cataract Surgery, Glaucoma Surgery, Retinal Reattachment Surgery, Treatment of Squint, Laser Treatment for Retinal Disease and Glaucoma under one roof. We have arrangement for cashless hospitalization and treatment for all major health insurance companies and third party administrative. Dr. Neeraj Sood the Medical Director of hospital is a senior consultant of 20 years experience. We have till date about 100000 patient visit and over 10,000 surgeries and laser procedures are done in our facility. We organize charitable free eye camps with NGOs and the regular charitable eye O.P.D. at Sood Bhawan located at sector 44 Chandigarh 5 days a week where poor & deserving patients can avail free surgical & medical treatment. We have convenient O.P.D. hours including morning as well as evening appointments. Our goal of the hospital is to provide the latest know- how in all the eye subspecialty in tandem with latest technology available anywhere else in the world.
Dr Neeraj Sood did his initial medical education (1982 -87) from I.G. Medical College, Shimla and his post graduation from the prestigious post graduate institute of medical education and Research of Chandigarh in (1993- 1993.) After Successful completion of three years of senior residency. He worked as a consultant in Govt Medical College Sec-32 Chandigarh in 1997.After a eventful stint. S.G.H.S eye Hospital – Sohana near Chandigarh from 1998 to 2000 and CMC hospital in Sec17 – Chandigarh in 2000. From 2000 to 2003 he started his practice as an independent eye consultant and established his own eye hospital in the year 2003 in Sec-37 Chandigarh. Till date he has been providing Comprehensive eye care under one roof. His chief initial is Micro Incision Cataract Surgery with foldable lenses, a procedure which he is doing successfully for the last 14-15 years now. He is a much sought after surgeon for No Stitch, No injection, No Bandage Micro incision cataract surgery with premium intra ocular lenses.
Our motto is service with smile. Personalised and individualised care. Patient is our main focus. We undertake to provide world classeye care to all. Get the patients latest and tested technologies to keep up with the world. We firmly believe that we can only treat but GOD ALMIGHTY CURES. Patient has every right to know about his condition and the expected results and also to know that sometimes the results may not be optimal because of an element of chance.
To achieve quality of eye care equal to the best level of current knowledge.
To update skills and equipments confirming to existing state of the art expertise available anywhere else.
Our hospital has already applied for NABH accrediatation to provide highest standard of eye care services with total focus on quality